Ark Encounter / Creation Museum
6 Days / 5 Nights
March 27 ‐ April 1, 2023
Future Travel Credits: $30
Tour #: AE032723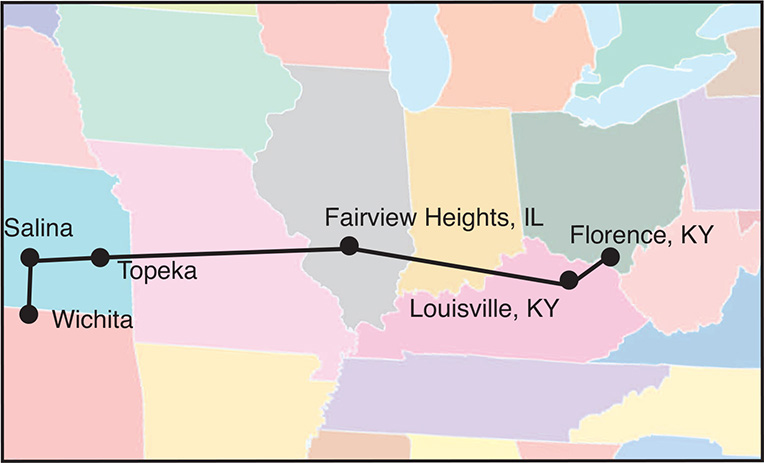 Main Attraction
Featuring: Northern Kentucky
Itinerary
Day 1: We are on our way to Northern Kentucky to visit two museums dedicated to interpreting and bringing scripture to life. Our travel today takes us through Kansas and Missouri to Fairview Heights, IL, for night.
2: We continue east through southern Illinois, Indiana and on to Louisville, KY. This afternoon we tour the American Printing House for the Blind, one of the largest and oldest non-profit organizations designing and manufacturing products for the visually impaired. Later we travel to Florence where we spend the next two nights.
3: This morning we are off to Hebron, home of the Creation Museum. The state-of-the-art 75,000-square-foot museum brings the pages of the Bible to life, casting its characters and animals in dynamic form and placing them in familiar settings. Adam and Eve live in the Garden of Eden. Children play and dinosaurs roam near Eden's Rivers. The serpent coils cunningly in the Tree of the Knowledge of Good and Evil. Majestic murals, great masterpieces brimming with pulsating colors and details, provide a backdrop for many of the settings. This evening we enjoy dinner as we cruise along the Ohio River with BB Riverboats.
4: We are headed to Williamstown to visit Ark Encounter which features a full-size Noah's Ark, built according to the dimensions given in the Bible. From the moment you turn the corner and the towering Ark comes into view, to the friendly animals in the zoo, to the jaw-dropping exhibits inside the Ark, you'll experience the pages of the Bible like never before. Later in the afternoon we drive to Shelbyville, KY. Dinner this evening is included.
5: Shelbyville is in the heart of horse country. This morning we visit a local horse farm. Later we continue west through Indiana and Illinois. Night in St. Peters, MO.
6: Today we travel back home to Kansas enjoying what we have seen and learned along the way.
6 Days / 5 Nights
March 27 ‐ April 1, 2023
Future Travel Credits: $30
Tour #: AE032723