Bible Museum
10 Days / 9 Nights
September 11 ‐ September 20, 2023
Future Travel Credits: $50
Tour #: BI091123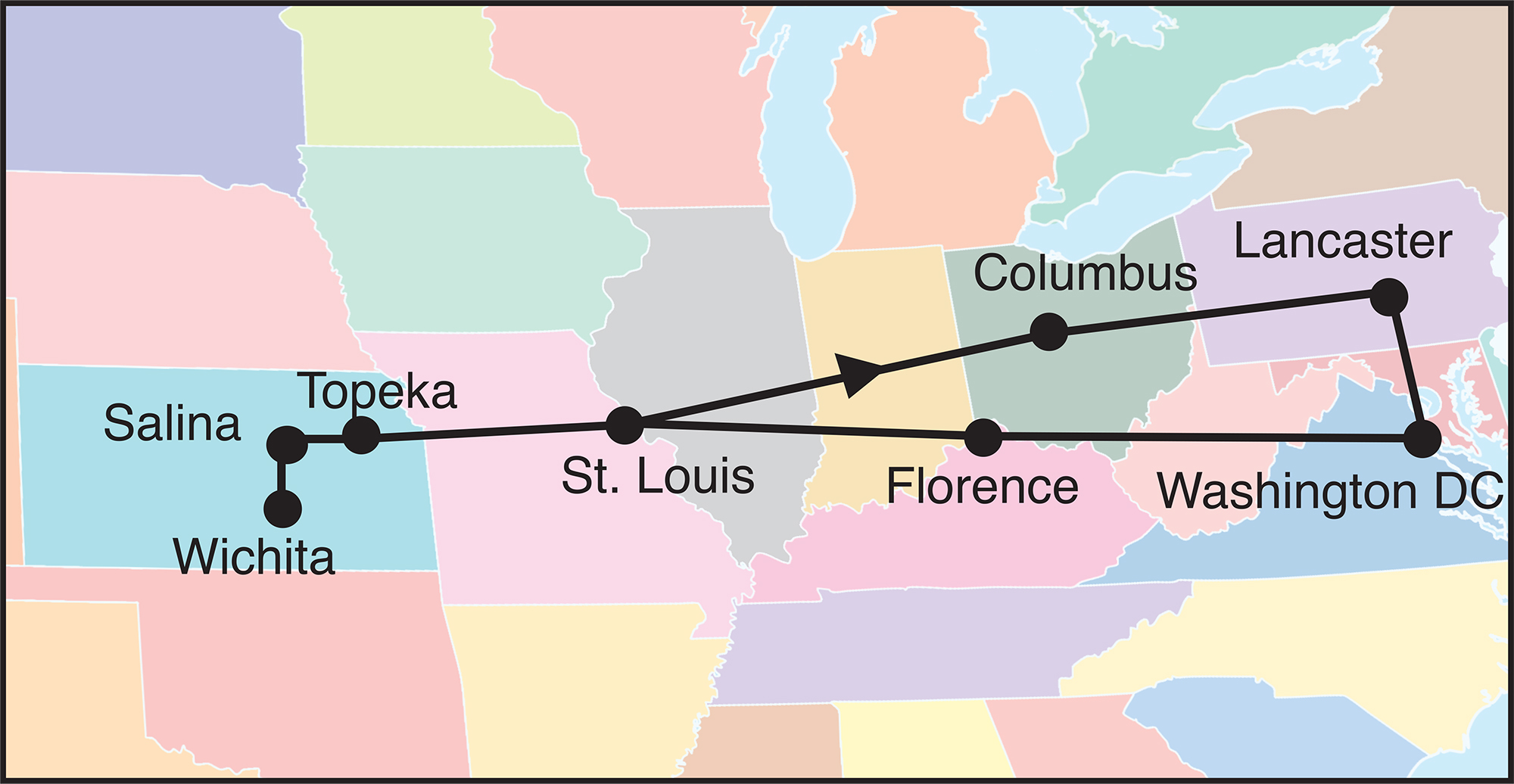 Main Attraction
Featuring: Museum of the Bible, Ark Encounter & "Moses" at Sight and Sound
Details
$2159 - Double (per person)
$2834 - Single
Itinerary
Day 1: We depart Kansas headed east to visit several sites of historical and biblical interest. Night in Collinsville, IL.
2: This morning we continue through Illinois with a stop in Casey where we find "Big Things in a Small Town". The town features the world's largest wind chime, mailbox, knitting needles, wooden shoes, rocking chair and several other uniquely large items. Later we continue east into Ohio. Night in Columbus.
3: As we continue east we enter Pennsylvania. A stop this afternoon brings us to "the sweetest place on earth", Hershey, PA. Here we take a tour through a mock-up of the chocolate factory to see how our favorite treats are made. Next two nights in Lancaster.
4: This morning a local guide gives us a tour of Lancaster County's Amish countryside. Our guide helps us enjoy seeing the farms and small villages within this religious community. This afternoon we go to the Sight and Sound Theater for their production of the musical stage adventure of the story of "Moses". Following we enjoy an Amish family-style dinner.
5: We travel south today through Maryland to our nation's capital, Washington, DC. This afternoon is dedicated to visiting the Museum of the Bible. Museum of the Bible aims to be among the most technologically advanced and engaging museums in the world. Showcasing rare artifacts spanning 3,500 years of history, the museum offers visitors an immersive and personalized experience with the Bible, and its ongoing impact on the world around us. Next two nights in Springfield, VA.
6: Today we are joined by a local guide who shows us around Washington, DC. The tour today gives us a good overview of our nation's capital city. As we drive we have the chance to see many government buildings and national memorials. Stops are made along the way as our schedule allows.
7: Today is a travel day as we head back west to Kentucky. Next two nights in Florence.
8: Our destination today is Williamstown, home of the Ark Encounter. The Ark Encounter features a full-size Noah's Ark built according to the dimensions given in the Bible. From the moment you turn the corner and the towering Ark comes into view, to the friendly animals in the zoo, to the jaw-dropping exhibits inside the Ark, you will experience the pages of the Bible like never before. This evening we enjoy dinner as we cruise on the Ohio River.
9: This morning we travel to Louisville, KY, for a tour of the American Printing House for the Blind, one of the largest and oldest non-profit organizations designing and manufacturing products for the visually impaired. Lunch is included today. Later we travel through Indiana, and Illinois before we arrive in St. Peters, MO, for the night.
10: We are headed for Kansas with many wonderful memories to share with our friends back home.
10 Days / 9 Nights
September 11 ‐ September 20, 2023
Future Travel Credits: $50
Tour #: BI091123